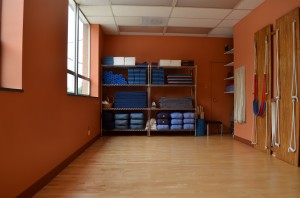 Attire: Bare feet are essential. Comfortable clothes that move with your body are best. Avoid baggy pants and oversized T-shirts that obscure body alignment. Please, no strong body oils, perfumes or colognes. We appreciate clean, odorless bodies.
Props: We have mats and props for your use, but you are always welcome to bring your own.
Food: Come to class with a slightly empty stomach (two or more hours past your last meal).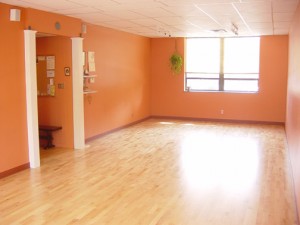 Special needs: Please inform your instructor about any injuries, physical problems or medical conditions so that poses may be modified for you. Please do not come to class if you have any condition that may be contagious.
Please be on time: Plan your arrival so that you can settle in the room at least five minutes before class starts. Each class begins with a warm-up — informational and physical — that prepares you for what will follow. Arriving late compromises your own experience and disturbs your classmates.
Quiet: Please turn off all cellphones and let your time at RYC be the gift that you give to yourself.
Parking: Parking is free and located behind our building. Do not leave valuables in your car.
"Yoga aims for complete awareness in whatever you do." ~ B.K.S. Iyengar