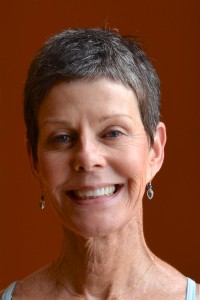 JANE BARRETT, E-RYT 500, YACEP, director/owner of Raleigh Yoga Center, began teaching in 1979. She is a licensed educator with a B.S. in Social Sciences and master studies in Learning Disabilities. A founding member of the Yoga Teachers Association of New York, she is also a current member of the Iyengar Yoga Associations of Greater New York and the Southeast. Having successfully run her own yoga business in New York for 19 years, Jane relocated to North Carolina and joined the staff of Raleigh Yoga Center in 1998. In addition to studying with nationally known Iyengar teachers for over 30 years, Jane has received teacher training from Joan White, Patricia Walden, Elise Browning Miller, Judith Hanson Lasater, John Schumacher and Bobbi Goldin. She has also taken multiple teacher training courses with Aadil Palkhivala and Doug Keller. For the past ten years, Jane has been honored to assist her dear friend and mentor, certified Iyengar teacher Bobbi Goldin, at an annual week-long Iyengar yoga retreat on Sanibel Island. She continues her studies and brings to her own classes her years of experience as a student and a teacher, a joyful heart and sense of humor.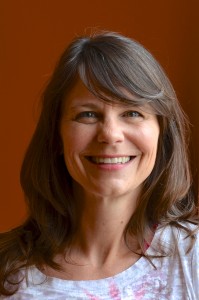 KIRSTEN BACHMANN, E-RYT 200, NCLMT #1293, completed yoga teacher training with Stephanie Keach at the Asheville School of Yoga in 2001 and began teaching at Raleigh Yoga Center in 2005. She is most influenced by teachers based in the Iyengar tradition, including Bobbi Goldin, Erich Schiffmann, Doug Keller and Jane Barrett. Kirsten's teaching style is lighthearted and encouraging and reflects her commitment to an alignment-based practice. She has been a practicing massage therapist since 1995.
CATHARINE E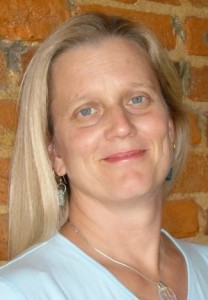 BERHART, E-RYT 500, Certified Purna Yoga instructor, NCLMBT #2034 and MELT Method Instructor has been a student of yoga since 1996. She has found great joy and incredible opportunities for personal growth studying with her teachers Aadil Palkhivala and Savitri, the co-founders of Purna Yoga. In 2006 she completed the College of Purna Yoga teacher training. This two-year, 2,000-hour program included study in alignment-based asana, meditation, applied philosophy and yogic lifestyle. In 2008 she joined the faculty of the College of Purna Yoga in Bellevue, WA, and participates in their 500-hour-level teacher training. Catharine is the owner and director of Purna Yoga East, a yoga and massage therapy studio in Clayton, N.C. In addition to weekly classes she also teaches a 200-hour College of Purna Yoga teacher training. Catharine has practiced as a massage therapist since 2001 and was intrigued by the MELT Method approach to hands off bodywork. She began studying the MELT Method as a way to offer her massage clients and students a powerful way to relieve stuck stress in their bodies and get out of pain.  She is now a MELT Method instructor and teaches Hand and Foot classes as well as MELT Soft Body Roller classes. She is happy to again be part of the Raleigh Yoga Center staff, offering Purna Yoga and MELT Method classes.
BETH ROBIN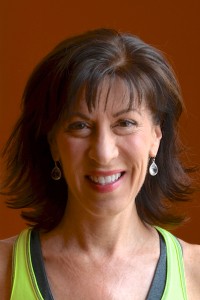 SON, RYT 200, has studied and practiced yoga for 10 years. She began teaching in early 2010 after receiving her 330-hour teacher training certificate from Triad Yoga Institute. Her training is alignment focused, inspired by the teachings of Aadil Palkhivala and B.K.S. Iyengar. Beth believes in not only practicing the physical postures of yoga, but also in living yoga by practicing kindness, doing no harm, being in the present moment and believing in the wisdom of the heart. Her fun and engaging style of teaching will help you to improve your strength, flexibility and overall health.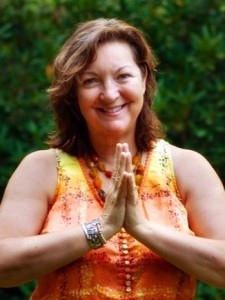 JULIE WILLIAMS DIXON, RYT 200, has been practicing yoga for almost two decades and completed her 200-hour teacher training in 2013 at Whole Heart Teacher Training at Moving Mantra in Raleigh. She continues to deepen her own studies and training with a committed regular practice and through workshops with Judith Hanson Lasater and Gary Kraftsow. She has taught at several studios in the Raleigh area and regularly volunteers at a women's shelter, offering yoga to those who are recovering from domestic abuse. Julie personally knows the power of yoga as a therapeutic tool and is especially interested in the use of breath practice to cultivate energy and to facilitate deep rest. She believes that one of the gifts of yoga is reminding how to connect with ourselves, which in turn allows us to connect with the world. Julie is a writer, filmmaker and photographer and says that her yoga practice has deepened her approach to her art by living every moment  with an open heart, an open mind and open eyes. Her teaching style is compassionate and playful and she leaves plenty of time for savasana so that the work of class can be integrated deeply into the mind and body.
LAURA WO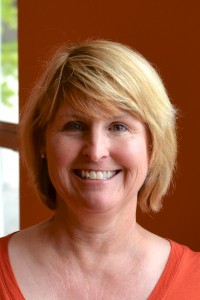 ODALL, MS, E-RYT 200, completed her 200-hour training in 2003. She teaches with awareness and compassion, drawing upon her knowledge of anatomy and physical limitations. She is strongly influenced by Iyengar teachers Roger Cole, Julie Gudmestad, Bobbi Goldin, and Matthew Sanford. She has taught yoga as an adjunct professor at Meredith College, worked as an exercise physiologist for cardiac and pulmonary rehab and as a yoga instructor for Rex Hospital. Laura is certified to teach Yoga for Cancer through the y4C program (y4C.com) and is a cancer survivor herself. She also offers other classes in Gently, Restorative and all levels of alignment based yoga. Her intention is that we practice yoga with a sense of compassion and humor towards ourselves  and that our yoga practice deepens our sense of gratitude for all that we have in our lives.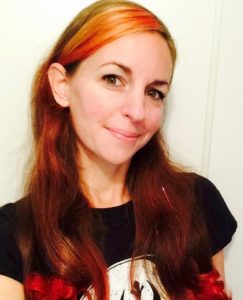 SALLY RASPBERRY, RYT 200, LMBT# 2550
Sally began teaching yoga to children in 2007 when she opened Zen Garden, a yoga-themed Buddhist preschool in her home. In 2013 Sally's training as an Ayurvedic Practitioner at New World Ayurveda deepened her understanding and embodiment of yoga. A recent graduate of Yoga Garden's (Apex, NC) 200-hour teacher training program, Sally now officially adds "Yoga Teacher" to her spiritual portfolio. In keeping with her Ayurvedic training, bringing balance to life through Yin Yoga has become a focus of Sally's studies through reading the works of Sarah Powers, Bernie Clark and Paul Grilley. Sally has been a licensed massage therapist since 2001, and has been teaching Meditation, Sound Healing and Ayurveda to massage therapists since 2008. She is a member of Yoga Alliance, National Ayurvedic Medical Association and National Certification Board for Therapeutic Massage and Bodywork.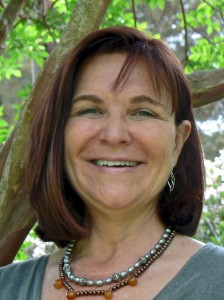 JESSICA KASINOFF, RYT 200, started taking weekly classes in 1987 at Raleigh Yoga Center, where she felt an immediate sense of grounding and connection to her heart. She received her 200-hour teacher training certification with Lisa Clark in 2004 and has completed certifications with Richard Miller, PhD, in iRest Yoga Nidra, yoga for depression with Amy Weintraub and restorative yoga with Julee Snyder. She also has trained with Judith Hanson Lasater. Jessica has been actively teaching since 2012, including a series on Yoga for Balancing Mood. She is passionate about yoga for integrating body, mind and spirit and is particularly excited about restorative yoga, because it is so effective in quieting the nervous system for relaxation. Jessica is also a licensed clinical social worker with 18 years of helping people to achieve their personal growth goals and transform their physical and emotional health.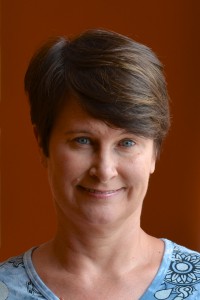 LESLIE WAUGH, RYT 500, has been a dedicated student of yoga for more than 10 years. After studying at Raleigh Yoga Center for five years, she moved to Washington, D.C., where she continued studying in the Iyengar tradition at John Schumacher's Unity Woods Center. In 2008, she completed her first teacher training program with Iyengar teacher Bobbi Goldin. In 2010, she received her 200-hour certification in hatha yoga from Boundless Yoga in Washington, D.C. She has attended workshops with many Iyengar teachers and has been particularly influenced by Matthew Sanford. She completed a 200-hour training with Catharine Eberhart and Bob Maiers at Purna Yoga East in Clayton, N.C., in 2014. She became a certified Purna Yoga teacher in 2015 after completing the 500-hour training at the College of Purna Yoga in Bellevue, Wash., with Aadil Palkhivala and Savitri. Through a focus on alignment and open-hearted, inquisitive practice, Leslie seeks to help students cultivate a deeper awareness of themselves and others and an appreciation for yoga and its many gifts, on and off the mat. She and her husband live in Clayton, N.C.
LISA MCDOUGA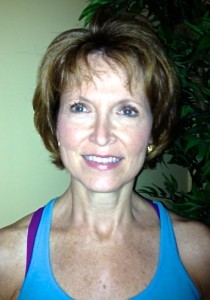 LD, RYT 500, has been a dedicated student of alignment-based yoga since 2000. She completed her 500-hour teacher training with Suzanne Newton and Terry Brown at the Triad Yoga Institute in 2010, and her 240-hour teacher training in 2005 at the N.C. School of Yoga in Raleigh. She continues to expand her yoga practice through regular classes and workshops with teachers influenced by B.K.S. Iyengar, including Bobbi Goldin, Aadil Palkhivala, Bo Forbes, Elise Browning Miller, Terry Brown and Lillah Schwartz. She enjoys sharing her yoga practice with her students in her small home studio in Raleigh.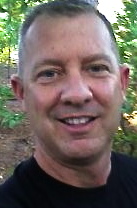 JEFF MANNING has been a student of yoga since 1992. Strongly influenced by alignment-based methods, Jeff has studied with Iyengar-certified teacher Bobbi Goldin of the Yoga Institute of Miami and Chris Moore of Raleigh Yoga Center. He has also studied with Stephanie Keach of Asheville Yoga Center and Peter Lavina on the Big Island of Hawaii and attended workshops with Doug Keller and others. Jeff has taught yoga to students, faculty and staff at NCSU from 2002-2012, at the Raleigh YMCA since 2002 and at Raleigh Yoga Center since 2010. He has also conducted classes for NCSU's golf and tennis teams and co-taught yoga workshops for the Multiple Sclerosis Society. Jeff received teaching certifications in 2003 and 2004.
GABRIELL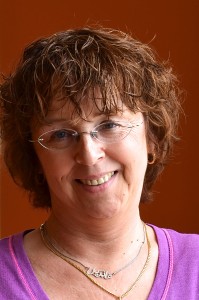 E WILLSON, RYT 200, was captivated by yoga following the birth of her third son, when persistent low-back pain was alleviated by yoga practice after all else had failed. Gabrielle has been taking classes at Raleigh Yoga Center since 2005. She completed the 200-hour teacher training program at Triad Yoga Institute in 2011 and regularly teaches small classes at her home studio in Cary. She is a follower of alignment methodology as influenced by the teachings of B.K.S. Iyengar and attends workshops with Bobbi Goldin, Julie Gudmestad and Aadil Palkhivala. Gabrielle believes that yoga has a profound calming influence and other myriad benefits on the body and encourages everyone to practice.
JILL BRALY FURGURSON, RYT 200, has been a devoted and inquisitive student of yoga for ten years.  In 2008, she received formal training and certification in traditional hatha yoga from the Yoga Vidya Gurukui ashram and yoga school in Maharashtra, India. In March 2010, she completed her certification in the Yoga for the Special Child method and currently teaches yoga to children with special needs at a pediatric therapy center. Jill practices and teaches to all people as a physical, mental and spiritual guidebook for life. Yoga offers practitioners a profound science and philosophy and Jill hopes her teaching will help expand your experience on the mat and unfold into enriched and awake living off the mat.
"Yoga is the golden key which unlocks the door to peace, tranquility and joy." ~ B.K.S. Iyengar